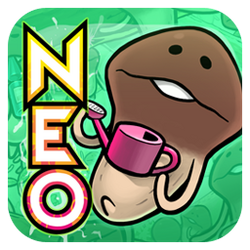 Neo Garden is a game based on Mushroom Garden Deluxe but with themes, different looks and more upgrades on machines. The game now acts more of like the old Mushroom Garden mixed with Deluxe. The game is named after the initially final funghi called Neo.
Promotion Video
Edit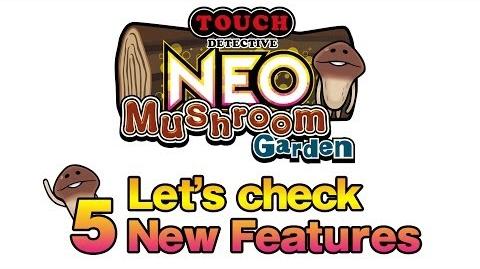 Instruction
Edit
Neo Mushroom Garden was released on 23 May 2014 and is downloadable on both iOS and Android devices. It is created by Beeworksgames, which also created Touch Detective and Mushroom Garden. The game is free. No in-app purchases are available, while some contents require watching an AD in order to active it.
The game is available as a free download on the Apple AppStore and Google Play Store.
It scored a 4.3 average star in the Play store and 4 stars on App store (needs to confirm). Overall a very good game from other players.
Passwords
Edit
Passwords can be used to unlock new themed logs, lamps, warmers, humidifiers, and food machines, etc.
Password (2014-04 - Funghi Heroes): kabikabidan
Password (2014-07 - Nostalgic Home): namekoke
Password (2014-10 - Chara Pafe Cafe): namekopafe
Password (2015-12-31 - New Year): shoumonrainnf
Password (2017-1-1 - New Year): kokindoshun
Password (2017-5-10 - Chara Pafe Café): namekopafe